Not Sure What You Want or Want to Give the Gift of Choice?
Consider purchasing a Gift Card while our Retail Operations are closed.
Our Teas
At Mountain View Tea Village, we pride ourselves in selling only the highest quality teas that cannot be found at the big chain stores and coffee shops. We carry only whole leaf teas, none of those powdery, low grade teas that you often find elsewhere. Our buyer personally goes to Asia to sample teas and purchase the best teas of the season.
All of our teas are direct from Asia so the teas are subject to differences in climate and environmental conditions. Because of this, some seasons produce better teas than other seasons. However, we only buy the crops that we believe produce the highest quality tea. For this reason, you may notice that some teas come and go with the changing of the season.
We recently released a new genre of teas that we are very excited about. Our new Infusion teas are a delicate mix of high quality green or oolong teas with fruits or flowers that complement the teas. We encourage you to give these teas a taste and we hope you are as excited about them as we are.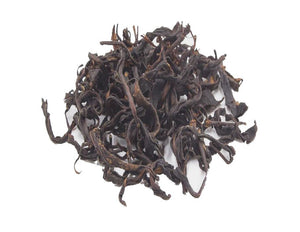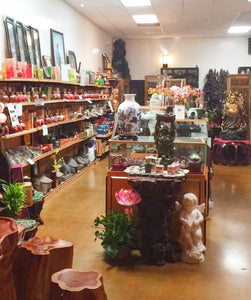 About Us
Mountain View Tea Village is located in the heart of beautiful downtown Mountain View. The owners, Stephen and Ann make several trips a year to Asia to ensure the best teas are available. It's our goal to provide only the best tasting and highest quality teas to our customers and we take great pride in making sure that our customers are happy. We have one of the widest selections and highest quality tea collections in the United States so please take a moment to browse our online shop and explore our selection. You can also stop by our shop to take a look at some of our rarer teas or to browse our extensive antique collections that are not featured on the website.
We are conveniently located in Mountain View near highways 101, 237 and 85. We are also two quick blocks from the Mountain View Caltrain station.
Our Store
 361 Castro Street
Mountain View, California
Phone: (650) 282-5690
In-Person Retail Closed until Further Notice
Mon - Fri, Closed
Saturday, Closed
Sunday, Closed